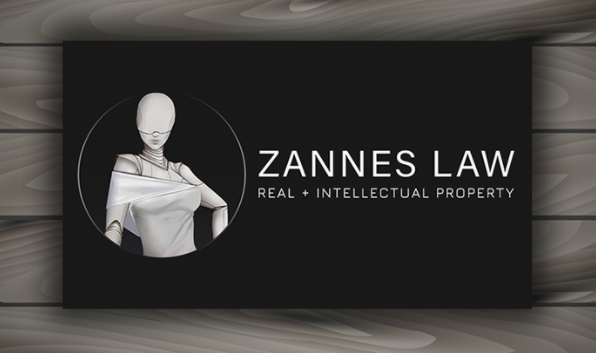 Toronto's Zannes Law announced today that they are the first company to acquire a non-fungible token (NFT) to use as its commercial-use company logo.
NFTs are one-of-a-kind online assets that can be used in the form of art or collectibles, on a decentralized digital platform based on blockchain technology. This technology establishes verified and public proof of ownership, ensuring the authentication of each digital file.
The Zannes Law logo is based on an NFT minted from Fatales, a 10K piece collectible with discerning artistic traits, featuring three species staged in a coup d'état for aesthetics, and designed by artist lisb.eth. Fatales is one among many women-led NFT projects growing in popularity within the NFT community.
"We are thrilled to own Fatales #9576 and a stake in such an exciting collection of digital art," stated Madaline Zannes, principal lawyer and founder of Zannes Law. "It's extremely fitting that our NFT-turned-logo is symbolic of a Lady Justice android, representing a new lawyer of the future. This is well-aligned with our firm's vision of modernizing law through innovation, and also, supporting women in business and technology".
I'm using an NFT for my company logo!

This @FatalesNFT #9576 piece now represents Zannes Law.

Here's a thread on how I got my logo.

Stick around for the end to see the logo in action.#BuildInPublic #LawTwitter #NFTCommunity pic.twitter.com/23m6qJxMSc

— Madaline Zannes | madaline.eth (@zanneslaw) October 1, 2021
As blockchain technology and the NFT space continues to expand rapidly, Zannes Law intends that its logo will evolve to match its futuristic legal offerings, through ongoing collaboration with artists and technologists.