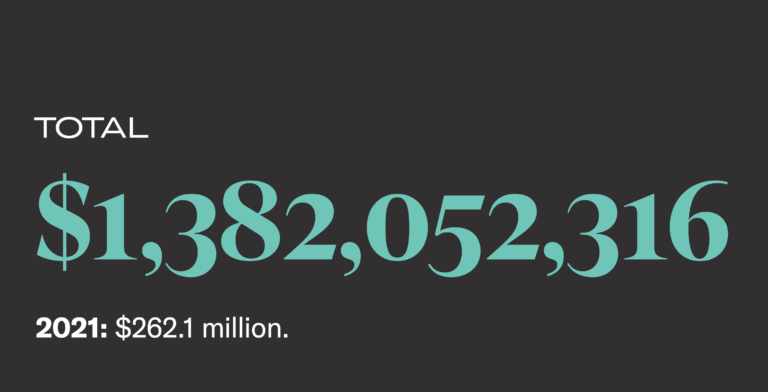 This week the National Angel Capital Organization released its Annual Report on Angel Investing in Canada.
This year's report analyzes Canadian angel investment totalling $262 million, a record recovery from 2020's pandemic low of $103 million. Both the number of investments and the amount invested rose through the first half of the year, with activity decline in the second half. The year saw angel groups facilitate more than 600 investments, up from just 400 in 2020.
According to NACO Board Chair Mary Long-Irwin, 2021 was "a phenomenal year for investment in Canadian startups."
Another achievement identified by NACO: a 50% increase in women's participation in angel activity since 2019.
"On behalf of Canada's innovation economy, I extend a sincere thank you to the 27 women trailblazers highlighted in our report, the dozens of ecosystem leaders who served on our review committee, and NACO's vast network of members and community partners, each of whom played an essential role in the genesis of this document," stated Claudio Rojas, CEO of the National Angel Capital Organization.
In 2021, Information Technology, Healthcare, and Consumer Discretionary were the top sectors for angel investment in Canada. This was unchanged from 2020.
In conducting the research underlying its report, NACO identified a number of areas in need of change. To address these challenges, NACO stated it will be announcing "the launch of numerous transformative initiatives over the next twelve months."
Among the national coalition of leaders who contributed to NACO's report was Silicon Valley Bank, whose own recently released report, The Future of Climate Tech, identifies an additional area of opportunity and change: climate tech, which is an emerging sector of vital importance.
"We are proud to work together with NACO on this year's report and see incredible potential in NACO's capacity to support the growth and maturation of Canada's clean economy," said Filip Stoj, Vice President, Early Stage Startups at Silicon Valley Bank in Canada. "NACO has the unique ability to fill critical educational gaps in the venture ecosystem while simultaneously reducing barriers that hold back investment in emerging technologies."
Incorporated in 2002, NACO is Canada's professional association for angel investors and the only national platform for angel collectives and the innovation hubs that support Canada's entrepreneurs. The national network includes 4,200 angel investors, 50 incubators and accelerators, and 45 angel groups. Members have invested $1.38 billion into more than 1,900 Canadian companies.