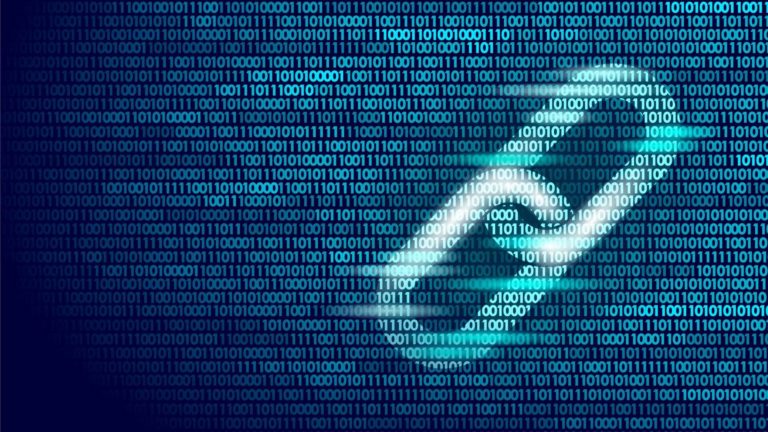 In today's digitalized environment, trust forms the foundation of business relationships, especially when personal information is at stake. A PwC survey found 91% of business executives acknowledge that trust enhances the bottom line.
Recent findings from Canadian fintech Interac shed light on the dynamics of digital verification, its implications for the business landscape, and its role in reinforcing trust.
With the pivot toward digital solutions during the pandemic, businesses have realized the necessity of ensuring that customers are who they claim to be. Whether it's setting up a bank account or creating an online retail profile, verification of information is paramount.
"Trust is the cornerstone of any meaningful relationship, whether personal or business related," believes Debbie Gamble, Chief Officer of Innovation Labs and New Ventures at Interac.
However, the journey towards achieving digital verification is multifaceted. While Canada has made significant strides in digital transformation, roadblocks persist. A survey of CIOs revealed that two-thirds doubt their organization's capabilities to deliver pivotal initiatives, with cybersecurity looming as a significant concern.
The traditional methods of onboarding customers and employees, such as requiring physical documentation, are becoming obsolete; they introduce too much friction at crucial business stages. Digital preferences among consumers have shifted, with earlier Interac studies showing that 69% of Canadians anticipate complete online access to government services, for example.
"The consumer demand for digital interactions is only increasing, which means any business or organization that requires an element of in-person or paper-based onboarding is at risk of losing customers who are seeking out online, digital-first solutions," asserts Neil Butters, who serves as Vice President of Product for Interac Verified.
Of course, digital verification isn't solely about convenience; it's also about building a more secure experience.
But that goal is trickier to achieve; the number of successful data breaches in Canada has alarmingly doubled over the past year, and digital fraud continues to be a major concern for Canadians. The transition to all-digital was never going to be without challenges.
For decision-makers, understanding the nuanced difference between authentication and verification is crucial, the report says. Being customer-centric, which involves tailoring experiences according to consumer preferences, is also important.
"Businesses of all types need to be thinking about how they're going to enable their customers to interact with them digitally while also upholding the safety of their personal data," says Butters.
Developing a Digital Verification Strategy
While the way forward may differ from one company to another, the following best practices can help position fintech firms for success, according to Interac's report, "Digital Verification for Canadian Businesses: Insights from Decision Makers."
1. Incorporating All Stakeholders: For technology implementations to yield optimal results, it's pivotal to involve both IT and business leaders. But the involvement shouldn't be limited; frontline staff, who interact directly with customers, should be integral to the process.
2. Focusing on KPIs: Whether it's about operational efficiency, cost-reduction, or fraud mitigation, having clear key performance indicators is essential for a digital verification initiative's focus and success.
3. Building Trusted Partnerships: The right vendor should align with your organization's vision and principles. Their technological prowess, coupled with a successful track record and adaptability for future needs, is vital, according to the report.
4. Prioritizing Feedback: Instituting feedback mechanisms can provide insights into digital verification's contribution to enhancing customer and employee experiences. It's all about refining processes and adapting to data and feedback.
Canadian businesses stand at a juncture where adopting and adapting to digital verification can redefine their customer relationships and business success. With the right strategy, tools, and mindset, digital transformation can be a win-win for company and customer, the report concludes.
Examples of integration and innovation in the digital identity arena include LinkedIn's partnership with CLEAR and Vancouver-based pioneer Trulioo.