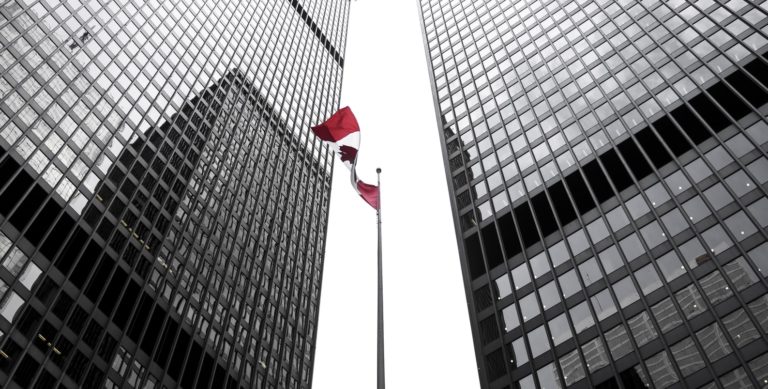 The past several years have been good to the global startup economy. 2021 set many records for startup financing in Canada.
The year included many sizeable fintech rounds, such as $61 million for Propel Holdings; $64 million for Neo Financial; $44 million for Properly; $72 million for Bench; and nearly $300 million for Fraction Technologies in Vancouver.
Now a different picture is being painted, especially as we move into the second half of the year. In the middle of 2022, the bigger news became layoffs, with Canadian tech darlings having to trim some of their fat. Some, like Thinkific, were hit particularly hard, laying off up to 20% of their total workforce. Even Shopify took a major hit.
Not every company is in the same situation. While some have entered survival mode, others are doing fine—quite well, actually.
Let's take a look at some actively hiring tech fintech companies in Canada.
Despite laying off 13% of their staff earlier this year due to market volatility, the well-funded Toronto-born unicorn is still hiring. The company, known for its all-in-one fintech super-app, offers a flexible remote work policy.
"As long as you have internet access, you can work from anywhere in Canada," the company states, with full-time employees allowed to work internationally for up to 90 days per year. "Choose your working style: remote, in-office, or a mix of both."
Wealthsimple offers an in-depth Culture Manual, which explains what the company does and why, to cultivate cohesion among a distributed workforce.
A US-based mortgage Goliath entered the Canadian market this year via an Ontario upstart—and it's hiring. Rocket Mortgage subsidiary Edison Financial, based in Windsor, is now Rocket Mortgage in Canada.
"Our mission when we launched over two years ago was to use technology to improve the mortgage experience in Canada, making life easier for homebuyers and homeowners," stated Hash Aboulhosn, president of Rocket Mortgage in Canada.
Rocket's expansion comes amid a potential slowdown in Canada's housing market. It previously acquired Lendesk, a Canadian fintech company.
Montreal's Shakepay is a leading Canadian bitcoin technology company enabling customers to buy and earn bitcoin through financial applications. Earlier this year Shakepay secured a $44 million Series A investment round.
The world's fiat monetary system incentivizes us to borrow and spend for today, rather than saving for the future. Bitcoin is a return to a proper savings account. Its limited supply allows us to save and build wealth, enabling us to build and think further into the future, Shakepay says.
Employees of Shakepay enjoy remote work flexibility, mandatory vacation time, and can choose to take a percentage of their salary in Bitcoin.
Financeit is Canada's leading point-of-sale financing provider for the home improvement industry and powers sales transactions for merchants in home services, recreational vehicle, and retail with technology-driven customer payment plans.
In 2021, Financeit added over 1,100 new merchant partners, processed over 115,000 loan applications, and funded a record $534 million in loan originations. The company is hiring and promises benefits beyond "just the basics," including a lifestyle spending account to help cover the tab for healthy pursuits like yoga.
"Even with our incredible growth to date, management fundamentally believes that our greatest growth is still in front of us," stated Financeit CEO Michael Garrity earlier this year. "We will strengthen our position as the leading provider of point-of-sale consumer credit, while also expanding our range of products and adding new industry verticals to our point-of-sale channel."
Actively hiring Canadian digital bank Neo Financial raised a $185 million Series C round led by Valar Ventures earlier this year, which brought Neo's total funding to $299 million since its 2019 inception and valued the company at over $1 billion, making Neo one of the fastest Canadian companies to reach the coveted 'unicorn' status.
Neo Financial offers a variety of products to its customers, including cash-back rewards and savings. It expanded into investing in April with a private wealth management product, and plans a mortgage offering for later this year as part of its effort to be a "one-stop shop for all financial services for Canadians and retailers."
"We started Neo to take on a massive challenge—to reimagine financial services for all Canadians. In an industry where the incumbents make up 90%+ of the market, we've been able to rapidly earn the trust of over one million Canadians and 7,000 retailers across the country," wrote co-founder Andrew Chau on LinkedIn.